Over 3 Million Listeners
Radio Invasion has a world wide listener base. Our station can be heard by millions of potential fans & customers.
Major Advertisers
We offer commercial, mobile app, banner, & many other advertising options for your brand. Start today!
Indie Artist
Not only does Radio Invasion play main stream music artist, we also play music from the best indie artist in the world .
INDIE & MAINSTREAM MUSIC ARTIST
THE BEST DJ's
Dj Symphony (Wu-Tang Clan)
THE BEST WEEKEND MIXSHOWS
Some Of Our Verified
Radio Invader DJs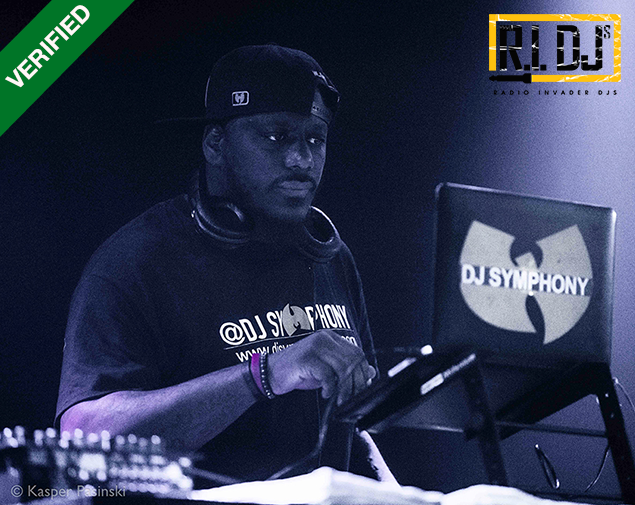 DJ SYMPHONY - WU-TANG CLAN
90s Blast Back Show - Friday & Saturday - 5pm pst.
DJ Symphony became a radio DJ for 103.3 WPRB in Princeton, New Jersey in 1996 and ran a weekly program called Vibes and Vapours. In 1997, he also started to deejay for Rutgers University and did their Black Madness events.
CLICK TO SEE MY PROFILE
DJ DOC HOLLADAY
The Mixtape Medic - Friday - 3pm pst.
Originally from Chicago now in Richmond, Va. Over the years I have DJ the Bud Billakin Parade, weddings, quinceaneras and other private and corporate events. Also have had success in with mixtapes as well. Collaborating with artist like Jaz-O, Solomon Childs, Yung Joc, E-Ness (Making the Band) just to name a few.
CLICK TO SEE MY PROFILE
DJ TRINA TROTTAH
The Koas2al Mix - Saturday - 4pm pst.
I Am the Owner of Fuego Radio Us  online internet radio station in Columbia Sc , I Am looking for more platforms to place this morning show on and get her message out around the world....
CLICK TO SEE MY PROFILE
BROADCAST YOUR VERY OWN WEEKLY
RADIO SHOW
Become A Radio Invader Dj
Start your own mix or talkshow on our wonderful platform.
Listen on your desktop
Listen at work or from the comfort of your own home.
Available on all tablets
Listen on your tablet or iPad.
YOUR SHOW WILL BE AIRED
ON OUR WEBSITE
Available on all mobile devices
Download the Radio Invasion mobile app available on Apple & Android.
Listen on your desktop
Listen at work or from the comfort of your own home.
Available on all tablets
Listen on your tablet or iPad.
We Can Play Your Music on Air
Upload your
hit song today
Millions of listeners are waiting to hear your music.
84 RADIO PLAYS IN 7 DAYS
Your song will play 1 time every hour for a full month. We also will tweet your song out to over 50,000 people.
WE REPORT ROYALTIES QUARTALY
Get paid to have your music played on Radio Invasion. We are fully licensed & report or spins quartaly. Your music must be registered with Seasac, BMI, Ascap etc.
TALK & MIXSHOWS WANTED
Join our fun and exciting team. Start your very own radio show today.
AMAZING ADVERTISING
We have advertising opportunities available. We offer Banner, Commercial, Video, Mobile App advertising & much more.
LET US PUT YOUR SONG IN ROTATION ALONG SIDE SOME OF THE MUSIC GREATS
Your song will be added into rotation with musical greats like Drake, Nicki Minaj, Tekashi69, Alicia Keys, Snoop Dogg, 50 Cent, Justin Bieber, Arianda Grande & much more.
ROYALTIES PAID TO ARTIST
100%
HIGH DEFINITION BIT RATE STREAM
100%
LATEST INDIE ARTIST ADDED TO OUR ROTATION
What are you waiting for? Join the many indie artist that have thier amazing music playing on Radio Invasion. Upload your music today.
Do Radio Invasion Pay Royalties?
Not directly but we do report our spins quartaly to specific royalty companies. Your song will need to be registered by BMI, Ascap etc.
What song versions are excepted?
How often will my song be played?
How many songs can I upload?